When we do facebook marketing, we always use some third-party facebook marketing tools to assist us in our marketing work. Why? The following crownsoft editor will explain it in detail for you.
There are actually many ways of facebook marketing, such as the content marketing we are familiar with, publishing pictures, videos, etc.; group marketing, adding relevant groups according to keywords, posting and interacting in groups, etc.; live marketing, you can Facebook starts a live broadcast, interacts with users in the live broadcast room, and makes comments.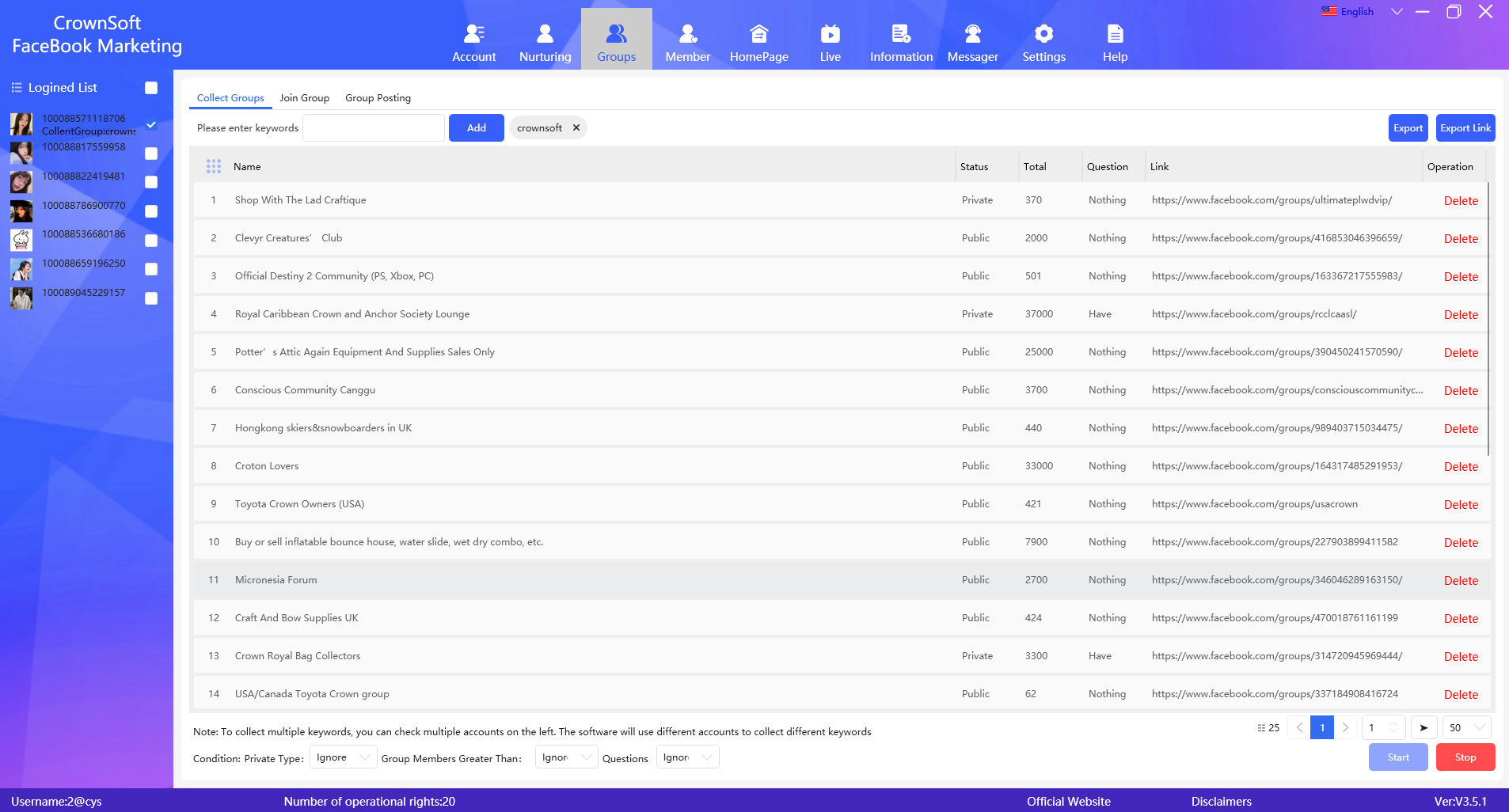 But if we want to quickly achieve the effect we want, such as doing a lot of brand exposure activities or adding a lot of friends in a short period of time, then manpower alone is definitely not enough in this case. The market competition is fierce. You All of our peers or competitors are doing this kind of thing. Whoever has the fastest speed and the best coverage is likely to get customers.
Why do facebook marketing tools appear?
In fact, it is also because of the needs of users. There will be a market when there is demand. Any software does not appear for no reason, it is all because of the needs of users.
Facebook marketing tools can help us add friends in batches, post in batches, send group messages, send private messages in groups, collect fans in live broadcast rooms, etc., and help us develop overseas markets as soon as possible, expose our products or brands, and acquire customers.
CrowSoft Facebook Marketing Software is a comprehensive Facebook marketing software with full functionality. The software supports fully automated operations through scripts, allowing for batch management of Facebook accounts for marketing, traffic generation, and customer resource acquisition.