WhatsApp Business Account: The Key to Enhancing Your Brand Image
WhatsApp, one of the world's most popular communication tools, not only provides a convenient way for individuals to chat, but also provides a powerful platform for businesses to use to interact with their customers and audiences. Business accounts play a key role in WhatsApp's business ecosystem and they are categorized into different categories including default business accounts, official business accounts and verified business accounts. This article will take an in-depth look at WhatsApp business accounts, especially those official business accounts with the green checkmark verification symbol.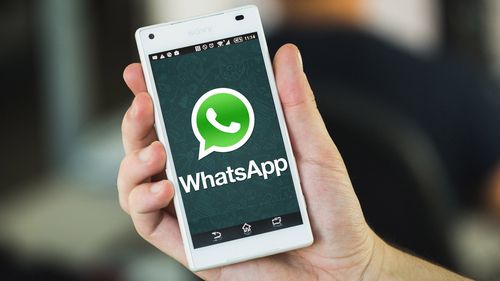 1. Default Business Account
On the WhatsApp Business app, any account that uses a cell phone number can be considered a default business account. This does not necessarily mean that you must use it for business purposes, but you will have a default WhatsApp Business account. This account is used to communicate with your customers and provide more information.
2. Official Business Account
An official business account is a new level and is a WhatsApp certified account, which is marked by a green check mark. This certification brings a number of advantages for businesses. First, official business accounts have more authority with the public because they are verified by WhatsApp. Secondly, they are able to reach a wider audience without having to include the business's phone number in the user's contact list. In addition, official WhatsApp Business accounts display the official brand name in chats, stories and customers' contact lists, increasing brand awareness.
Steps to get the green tick mark
To get the green tick mark verification logo, first, you need to make sure that you fulfill the following eligibility criteria. You must have a business account and not a personal account as WhatsApp does not currently verify personal accounts. Secondly, your WhatsApp business account must be actively engaged, i.e. send and receive as many messages as possible, and the faster you respond to messages, the better your chances of getting verified. Finally, it is highly recommended to enable two-step authentication to increase the security of your account.
Which businesses can't get WhatsApp green tick verification?
WhatsApp does not allow certain business categories to use the WhatsApp API, so these businesses cannot get WhatsApp Green Hook verification. These business categories include pharmaceuticals, tobacco products, gambling, alcohol brands, weapons and ammunition, live animals, adult products/services, healthcare products, dating services and cryptocurrencies.
Conclusion
Getting WhatsApp Green Hook Certification is not a difficult task, you just need to follow some rules and conditions. Most importantly, you need to own a business or brand as WhatsApp does not verify personal accounts. By actively participating, responding quickly and waiting for your verified account application to be successful, you can increase the visibility and image of your brand, thus opening up unprecedented ways to communicate with your customers conveniently.