As a social chat program, WhatsApp is widely used around the world and is deeply loved by users. Many people establish contact with users and share content through WhatsApp.
WhatsApp has replaced the traditional email and SMS chat methods, and has grown rapidly in a short period of time. Up to now, the number of monthly active users of WhatsApp has exceeded 2.4 billion, ranking among the top three in the global social chat list.
One of the features of WhatsApp is that it is registered through the mobile phone number. As long as you know the user's mobile phone number, you can directly contact him on WhatsApp and send him a message without friend verification. It is very convenient, so we do the primary purpose of WhatsApp marketing Just want to get the user's contact information.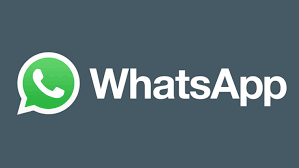 The WhatsApp number extractor is a tool that can be used to obtain user data from WhatsApp, such as the user's mobile phone number, WhatsApp avatar, etc., to extract the user's mobile phone number.
Many people are looking for extension programs for WhatsApp number extractors. From Crownsoft's many years of foreign trade experience, software such as WhatsApp number extraction is basically an application, because it involves a relatively large amount of data. You can Extracting global user data according to your own needs, the extension is obviously not able to meet the needs of users.
Basically, as long as you want to get the user's mobile phone number, you will use the WhatsApp number extractor, and this software needs to be downloaded and used by us. It is developed by a third party, not the official WhatsApp, and requires a fee. of.
CrownSoft WhatsApp Number Extractor supports the generation of mobile phone numbers, and you can log in to your WhatsApp account by scanning the code, and use your WhatsApp permissions to screen whether the target mobile phone number is about to open WhatsApp, as well as the account avatar. After filtering, you can export .txt/.xls/.xlsx/.vcf files.