WhatsApp filter is a well-known term in the field of WhatsApp marketing, referring to an essential marketing tool that helps us quickly filter active WhatsApp users for effective marketing and promotion. But do you know what it means to turbo WhatsApp filters? Let's find out together with CrownSoft.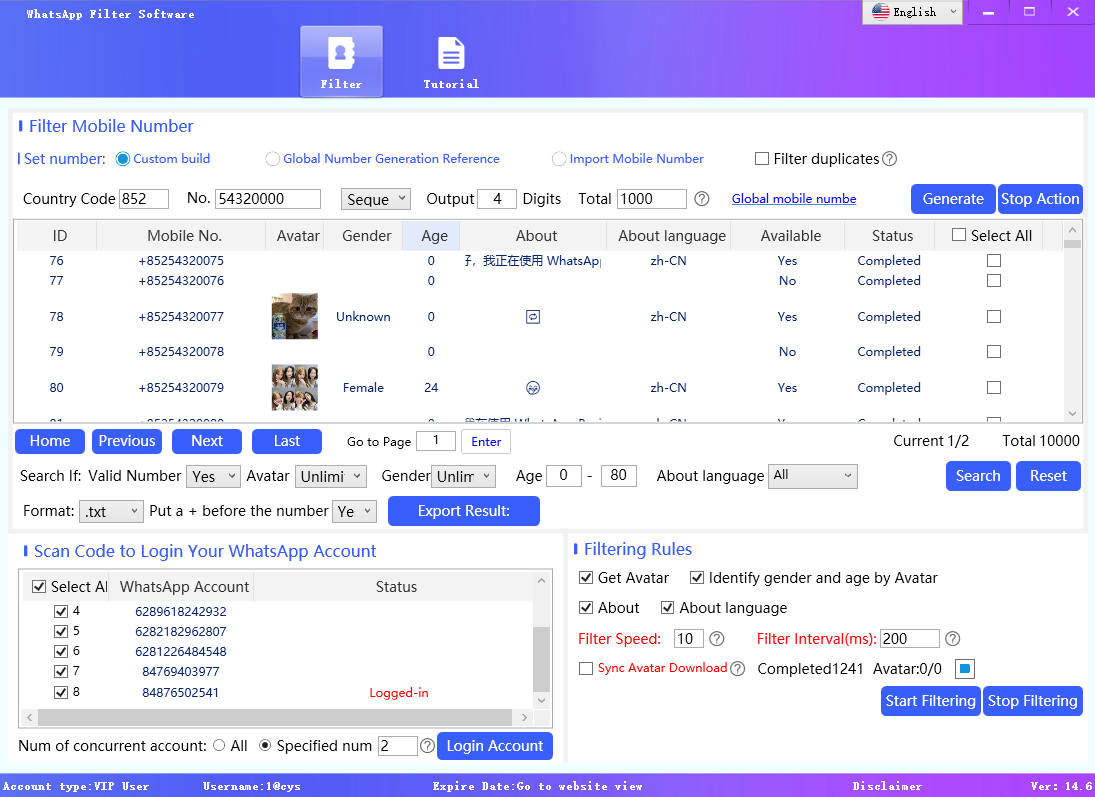 WhatsApp turbo filter refers to the use of specific tools, applications, or software to enhance the filtering and management capabilities of WhatsApp numbers. These tools assist users in efficiently filtering, categorizing, and managing their WhatsApp contacts and messages.
Enhanced filtering capabilities may include features such as automatic deletion of spam messages, filtering out spam or media content, creating blacklists or whitelists, and more. Such tools aid users in organizing and managing their WhatsApp communications, reducing unnecessary distractions and the impact of spam messages.
Please note that WhatsApp turbo filter tools are often developed by third parties and not provided by WhatsApp official.
For those of us engaged in WhatsApp marketing, the primary purpose of turbo WhatsApp filters is to quickly filter out active WhatsApp accounts based on specific criteria, such as age and gender.
The added benefit is quite straightforward. In WhatsApp marketing, especially during the initial stages, we may require a large number of active WhatsApp accounts to broadcast our products or contact information. However, if you have an excessive amount of data to filter, it can affect the speed of the software and place higher demands on your device. But with WhatsApp enhanced filters, you can reduce the requirements on your device and internet speed, allowing you to quickly filter the desired data in the shortest possible time.
WhatsApp turbo filters enable you to precisely filter and manage your WhatsApp contacts and messages. You can set filters based on specific criteria, labels, or rules to display only the messages or contacts that interest you.
The aforementioned content is CrownSoft's sharing on the topic of "WhatsApp turbo filters" aiming to provide helpful information to our readers. For more knowledge about WhatsApp filtering, visit CrownSoft's website.