Facebook, as one of the world's largest social media platforms, has a massive amount of traffic and users. Many foreign trade businesses use Facebook to find their target customer base and generate leads.
Facebook offers various marketing methods, such as Facebook group marketing, Facebook content marketing, Facebook live marketing, and more. Among them, Facebook group marketing and Facebook content marketing are the most popular choices for foreign trade businesses. In this article, we will focus on Facebook group marketing and provide detailed insights.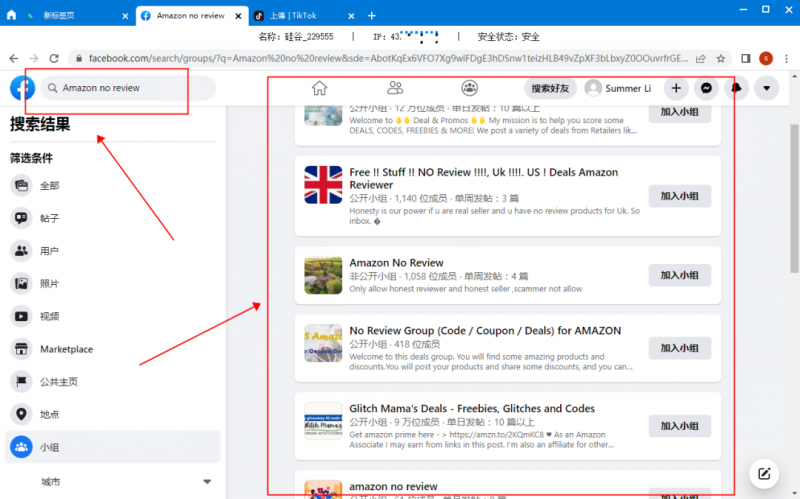 Facebook group marketing is a strategy that utilizes Facebook groups to promote products, services, or brands. Here are some methods and suggestions for Facebook group marketing:
Provide expert advice: Utilize your expertise to answer group members' questions and offer valuable advice. This establishes you as an industry expert and builds trust in your brand.
Regular updates and maintenance: Regularly update the content within the group and engage with group members. This helps maintain group activity and fosters connections with the members.
Active participation in groups: Actively engage in group activities, answer questions, provide valuable content, and interact with group members. This helps build trust, establish professional credibility, and generate interest in your brand.
Share valuable content: Share valuable content related to your products, services, or industry within the group. This could include articles, perspectives, tips, or tutorials. Ensure that the content is relevant, engaging, and helpful in addressing group members' questions.
The above information outlines the aspects of "How to do Facebook group marketing?" as shared by Crownsoft. We hope this is helpful to you. For more knowledge on Facebook group marketing, visit Crownsoft.