I don't know if you have heard of the facebook automatic marketing system, but the crownsoft editor will introduce it in detail below.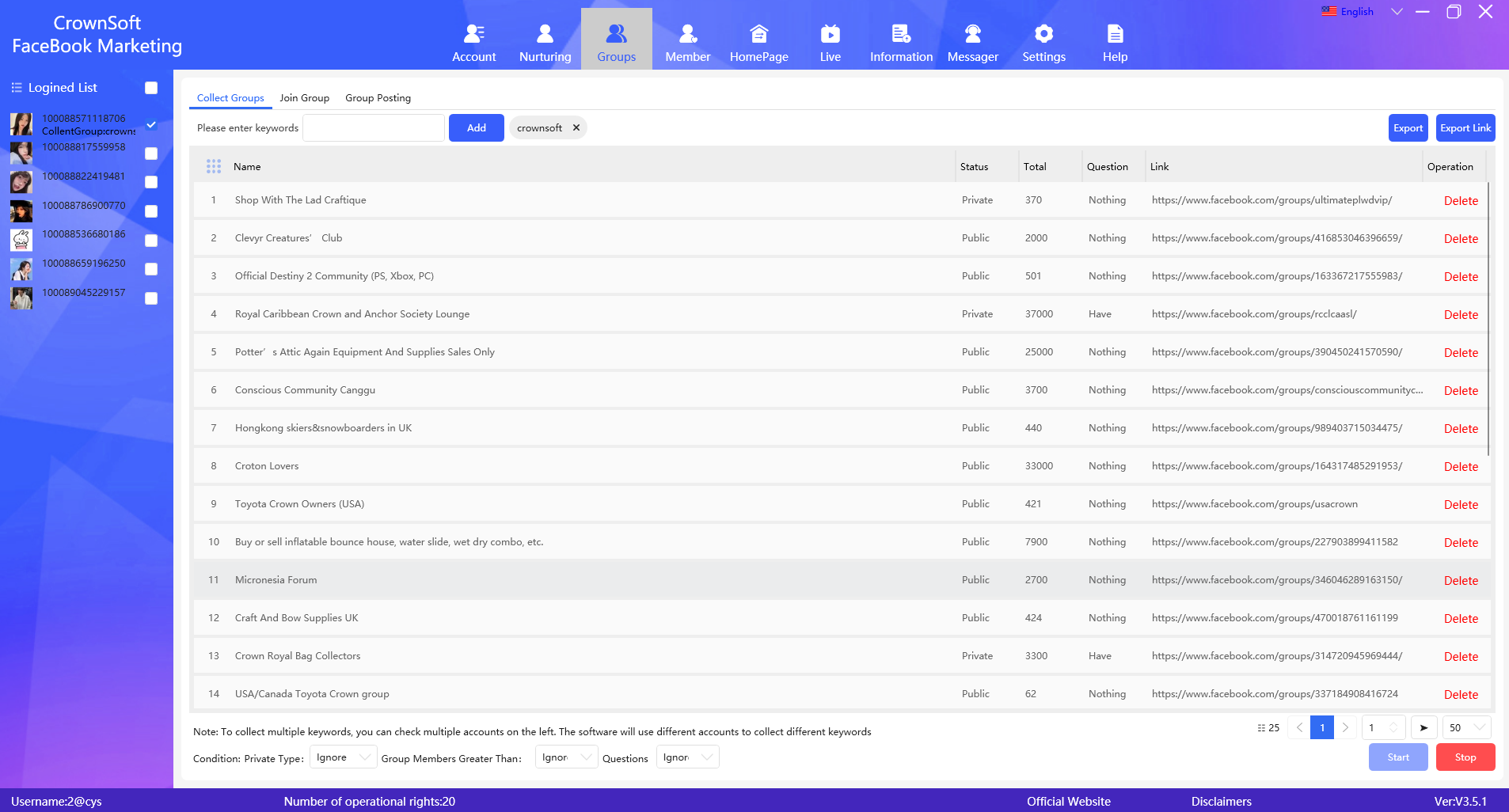 The Facebook automatic marketing system refers to a system that uses automated tools and processes to automatically execute and manage marketing activities on the Facebook platform. It helps businesses and marketers manage their Facebook marketing strategies and campaigns more effectively and achieve greater efficiency and effectiveness.
The Facebook automatic marketing system has the following common uses and functions:
1. Add contacts in batches
You can add facebook recommenders in batches through the facebook automatic marketing system, or add referrers from designated countries in batches to achieve precise regional marketing.
2. Manage Facebook accounts in batches
The software can log in to multiple Facebook accounts and manage them freely. Supports importing FaceBook Cookies accounts, and supports exporting Cookies accounts.
3. Collect facebook groups
Collect Facebook group links according to keywords, add groups on Facebook accounts in batches, and send groups to groups. You can skip the private group, or wait for the private group (enter the answer manually)
4. Content publishing and scheduling
Automate posting and scheduling of social media content to ensure that it is published at the optimal time and when the audience is most active.
5. Add designated country friends
You can add Facebook friends in designated countries, and send private messages in groups, or leave messages and comments on friends' homepages, and expose advertising messages to fans in designated countries in a large area.
The facebook automatic marketing system is a marketing tool for third-party foreign trade companies, which can help us quickly carry out facebook marketing and improve our marketing efficiency.
CrowSoft Facebook Software is a comprehensive Facebook marketing software with full functionality. The software supports fully automated operations through scripts, allowing for batch management of Facebook accounts for marketing, traffic generation, and customer resource acquisition.