WhatsApp is registered by mobile phone number, and you can send messages to users without adding friends. The most important thing is that we can see whether users have read or unread the messages sent in the past. We must have a lot of WhatsApp marketing. Sending messages to users, some users will definitely find our behavior a bit annoying, or delete us.
So how do you know if someone deleted you on WhatsApp? Let's take a look with the crownsoft editor below!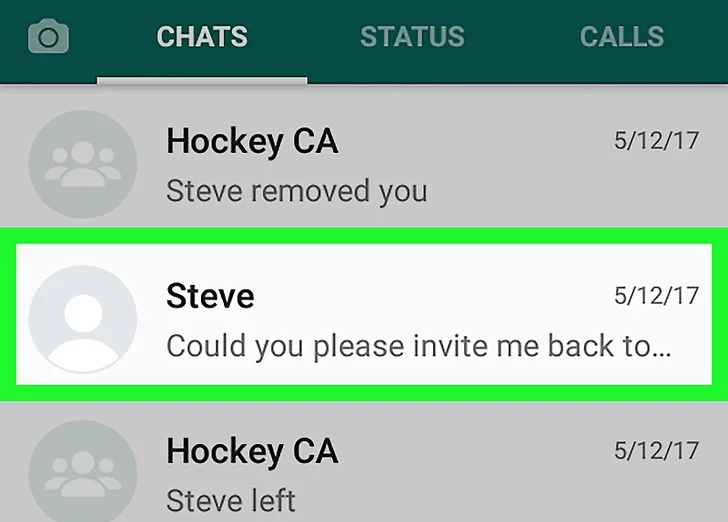 1. Open WhatsApp Messenger on your device. The WhatsApp icon looks like a green speech balloon with a white phone inside.
2. Click the "Chat" tab. If WhatsApp is open in a different tab, tap Chats on the navigation panel at the top of the screen to see a list of all your recent personal and group conversations.
If WhatsApp is open to a conversation, tap the back button in the upper left corner of the screen to return to Chat.
3. Scroll down and tap Conversations. Find a conversation you had with someone you think might have blocked you, and tap it to open the chat full screen.
4. Send chat messages to your contacts. Enter the message text or choose a file and send it to the contacts in the chat conversation.
5. Check the tick under your message. If your contacts block you, your messages will not go to them. Instead of two ticks, you'll only see one gray tick below messages in a conversation.
Just seeing a tick doesn't always mean you're blocked. Your message may not be delivered due to poor cell service. If you're not sure, you can check the tick mark again later to see if your message was delayed, or try sending a new message.
If you are blocked, your contacts will never hear from you, even if they unblock you later.
6. Check your contact's profile photo. If you're blocked, you'll see a gray avatar next to the contact's name at the top of the conversation instead of their profile picture.
Any WhatsApp user can choose not to use a profile picture, or delete it (if they previously had one). If you're blocked, you'll always see an avatar icon, but if you see an avatar instead of a photo, it doesn't always mean you're blocked.
7. Check the last seen information of your contacts. If you're blocked, you won't be able to see their last seen information below the contact's name at the top of the conversation. There won't be any additional information about how long they've been online next to their photo or below their name.
Any WhatsApp user can turn off their last seen message and/or presence from Settings. If you're blocked, you'll never see a contact's last seen information, but if you can't see it doesn't always mean you're blocked.
8. When you see them, ask your friends if they blocked you. The only reliable way to know if your contacts have blocked you is to ask them. Otherwise, you cannot be sure whether you are blocked.