WhatsApp filter software version 9.0 provides a reference for number generation. The software collects common number segments in various countries, and you can choose at will according to your needs to generate qualified WhatsApp numbers.
You need to select the country, region, or operator, then select the area code, the common number segment, and select the number of generated numbers.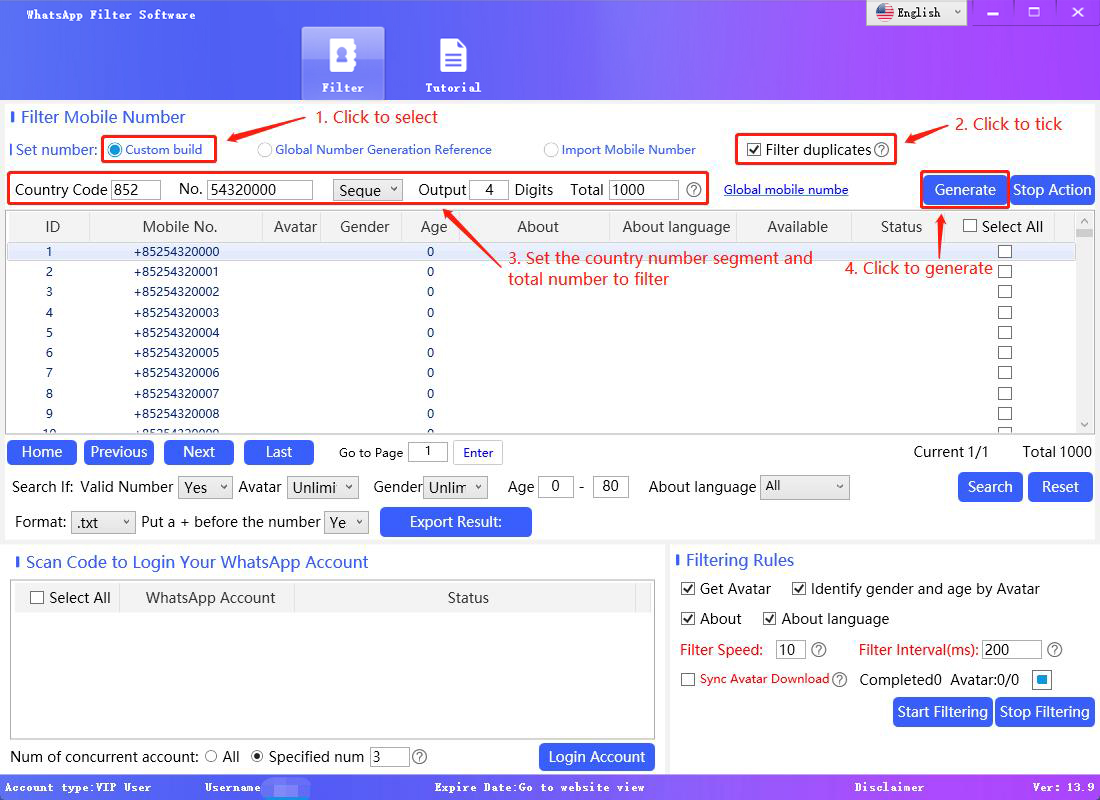 If you want to know whatsapp filter software, you can follow crownsoft.
CrownSoft WhatsApp Filters,log in to your WhatsApp account through scanning QR codes, use your WhatsApp permissions to screen the target mobile phone number registered WhatsApp, and judge gender and age based on WhatsApp avatars.After screening, you can export .txt/.xls/.xlsx/.vcf files.