I don't know if everyone has played in Facebook groups. They are similar to our WhatsApp groups and WeChat groups, created by a group of like-minded people. Below, Crownsoft will provide a detailed introduction to Facebook group posting marketing, hoping to be helpful to everyone.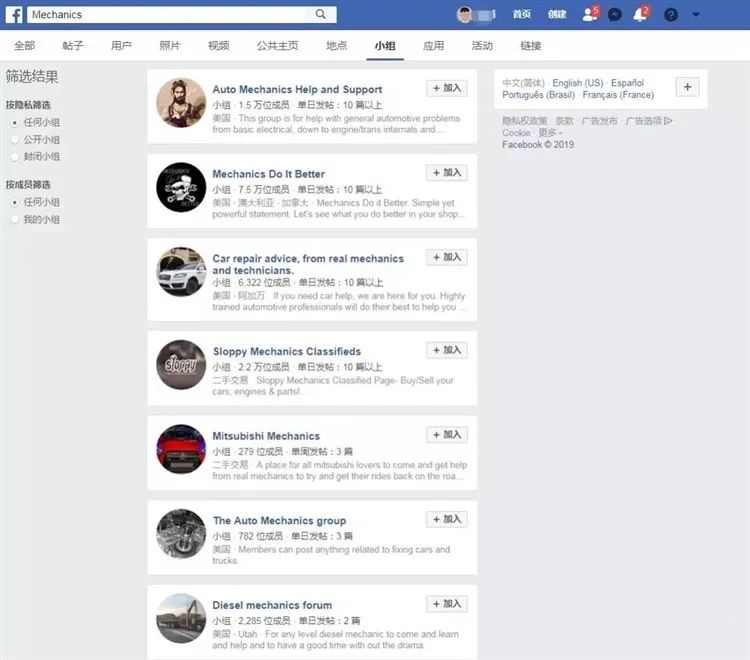 Post marketing in Facebook groups is a strategy to boost brand awareness and promote a product or service. Here are some tips that can help you market your posts in Facebook groups:
Select relevant groups: Select groups that are relevant to your target audience and business. Make sure the panelists are interested in your product or service and are allowed to post marketing content.
Study Group Rules: Before joining a group, carefully read and understand the group rules and guidelines. Make sure you understand what types of content are allowed to post to avoid violating the rules.
Provide valuable content: Post valuable content in the group, such as sharing industry insights, providing practical advice, or answering questions. Make sure your posts are engaging and hold the interest of your audience.
Avoid direct sales: Try to avoid overly salesy and direct sales language. Instead, focus on providing information and building connections with potential customers.
Interaction with members: Actively participate in group discussions, answer questions, and establish interactions with other members. This will help establish your professional image and increase people's trust in your brand.
Offer exclusive offers or content: Offer panelists exclusive offers, discounts, or content to spark interest in your brand.
Follow Community Guidelines: Respect the group's community guidelines and norms, and avoid spamming, spamming, or abusing the group's purpose.
Regular tracking and analysis: Track and analyze the effect of your posts in the group. Learn which types of posts get more engagement and feedback, and adjust your strategy based on the results.
The above content is the content about "Facebook group posting marketing" shared by the crownsoft editor. I hope it will be helpful to you. Want to know more about facebook group marketing knowledge, all in crownsoft.