There are many ways to do marketing on Facebook, and the focus of marketing can vary. Some may want to directly find customers through Facebook, while others may want to drive traffic and promote their own websites. Some may aim to expose their products and brand through Facebook. Below, CrownSoft will provide a detailed explanation using Facebook website marketing as an example.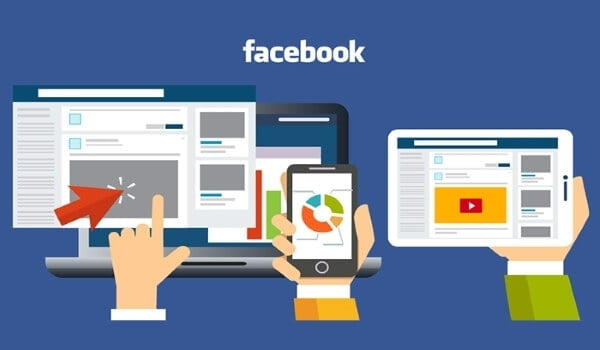 There are various methods for Facebook website marketing, and here are some common ones:
Encourage engagement: You can help drive Facebook engagement by encouraging people to participate. However, you cannot just wait for your followers to interact.
Respond to comments: Bath & Body Works responds to comments left on their Facebook posts, and even provides product recommendations. This is a great way to increase engagement.
Utilize Messenger: Facebook Messenger can help you build relationships, make sales, and even improve customer service. You can add a button for someone to message you directly, which is one of the many media options you can add to Facebook posts. You can also set the CTA button at the top of your business page to convey your brand message. Then, you can easily have someone from your social team manage the Messenger inbox, or set up an automated Facebook Messenger bot.
Use visual content: Use compelling images and videos on Facebook to capture users' attention and increase engagement. You can share product images, demonstration videos, user-generated content, and more. Ensure that the content aligns with your brand image and has high-quality visual appeal.
Organize promotional campaigns: Organize promotions on Facebook, such as discounts, coupons, contests, and giveaways. This can attract users' attention and increase their interaction and engagement with your website.
The above content covers 'How to do website marketing on Facebook?' shared by CrownSoft. We hope this information is helpful. To learn more about Facebook marketing, visit CrownSoft.